AIA's Vision
To develop graduates who are well prepared and self motivated to advance Australia and to participate effectively as world citizens with Muslim values.
Welcome to the website of the Australian International Academy (AIA). We are an independent registered co-educational school governed by a professional Board.
Founded originally in 1983, in the Melbourne suburb of Coburg, and named after its patron, our King Khalid Islamic College became the first full-time Islamic School in Australia. A commitment to excellence has seen the Academy experience phenomenal growth since then and our school now boasts a total of three campuses in Melbourne, two campuses in Sydney and an international campus in Abu Dhabi, UAE.
As of 2020, the Sydney campuses ( Strathfield and Kellyville) have merged to become under the Australian International Academy of Education Ltd as its proprietor and no longer under Australian International Academy of Education Inc.
Whilst we are not a selective school, all our campuses promote the highest achievement in both academics and spiritual life. Our curriculum provides children with a strong sense of community and values through the incorporation of an international education and religious studies.
""I would define AIA as a place where i learned differences enrich us, that we must find our own ways because each one of us is unique""
Year 12 Students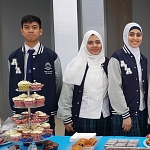 "Year 9 so far has been epic! We have had excursions, incursions, camp, day trips, meeting new people, mathathon, sports competitions and debate competitions. "
Ivanna Year 9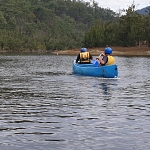 "I have learnt how to find efficient techniques on working together and building a working machine"
Rayan Zubair Year 7
Robotics Reflection 2019